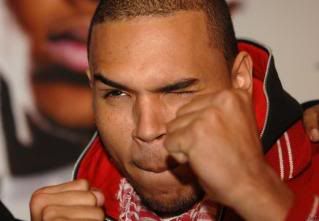 It was a media feeding frenzy. Could it be true?? Chris "Bam-Bam" Brown was accused of goin' upside the head of his wifey, hip hop's hottie Rihanna. At first, I wasn't sure if this was just part of the gossip grid or what. Yet when I caught a peek of her lookin' like her and Laila Ali had been goin' at it all day...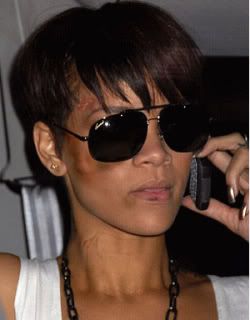 I realized that something unsavory and unsafe happened in that car that night. Did Rihanna deserve to get a smack down? Did she incite Chris's anger by things she might've said or done? Truth is, we probably will never know what REALLY took place. After all, she's got her version of the truth and he has his. Despite how men and women all over the country might have wanted to take him to a dark alley and deliver a sharp uppercut of their own, he had his day in court.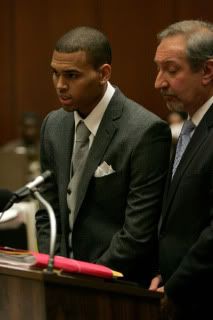 The halls of justice basically just swatted him on his bottom and told him not to do it again. From what I heard, that was ok with Rih Rih. The story was that she didn't really want him to be punished anyway.Could it be because she would no longer get to control Chris's...shall we say.. magic wand?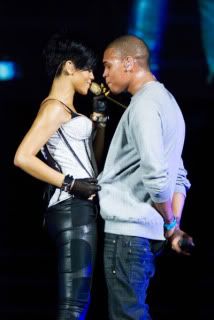 Is it because she was indeed feelin' guilty about the possibility of him havin' to do a bid?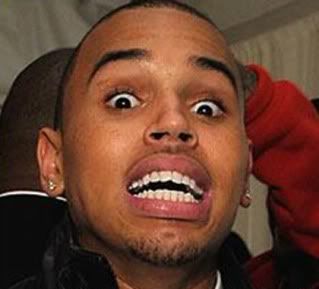 The world may never know. Consequently since he has been given his punishment, he recently issued a public apology to her...
Awww...well who could stay mad at that face, right? Let me ask you something. Do you think his apology was sincere? Was it maybe just a public relations ploy to help rebuild his somewhat shattered image? Should Rihanna let him back in (if she hasn't already)?
What if he gets down on bended knee...will that help?