For you know quite well that the day of the Lord's return will come unexpectedly, like a thief in the night." (I Thessalonians 5:2). Anyone familiar with this passage? Wait, now wait!!! Don't go getting all glassy eyed on me thinking I'm about to go all Juanita Bynum on you!!! Lol.Relax guys. I put this biblical verse in to simply make a point. Paul (the author) was saying that one never knows when the 2ND coming of Christ will occur. It will more than likely happen at a time when we least expect it. The event will happen when we're really not even thinking about it which is what happened to me. Picture it. It was a dark and stormy night. (No, I'm not just trying to add drama to the moment. It REALLY was.) You could hear the rain pitter-pattering a sweet lullaby.The skies looked like Zeus and Hades were having a late night showdown. It was late. I was in a deep, comatose like sleep. Yeah. You know what I mean. The slobber is running a river from my mouth to the pillow. The covers are right under my nose. Ah. Sheer bliss, right? Oddly, this was the calm before the REAL storm.

I was awakened by my 16 y.o. daughter shaking my shoulder. You see earlier that night, she had asked if she could crash in my room. Well, since there wasn't a handsome, hunk of a man keeping my bed toasty I thought "why not?" Little did we know that my precious one had probably saved our lives by being in my room that night (shaking my head at the memory). I could tell that she was spooked. She said that she heard something downstairs. OK. Let me give you guys a one minute history. My daughter was diagnosed as being schizo-affective. She often sees and hears things that go bump in the night. When she told me that she heard something, I sat up so fast that I felt like I was experiencing vertigo.I was sure that she might have been imagining things. Yet sure enough, I heard something. The blinds somewhere downstairs were being moved.

I'm in panic/think mode. Sweat is starting to form under my armpits and neck. My daughter told me to call 911. I didn't want to overreact. Yet on the black hand side, I didn't want to downplay it either. After all, I know what I heard. At least I think I do. I gotta get on the good foot. QUICKLY. I told my teen queen to relax. I heard another sound in the kitchen area.Now what? Fortunately, my 4 y.o. was in the room with me already. Yet, my 2 boys were in their room. At first, I thought maybe my 15 y.o. stud muffin had gotten up for a late night bite. I explained to her that we would go check in the boys room and see what the deal was. We tiptoed over to the boys' domain and quietly opened the door. Lawd have mercy. My theory was now out the window. No late snacking for my oldest son. He was too busy sawing logs. I woke him and my other boy. I told them what was happening. My knight in shining armor(15 y.o. son) offered to save the day by going to check downstairs. I told him that I would rather have someone pull my toenails off with a rusty hedge clipper.No way was I gonna let him go down there. I knew time could be running out. We didn't know WHAT or WHO was lurking in those dark shadows downstairs.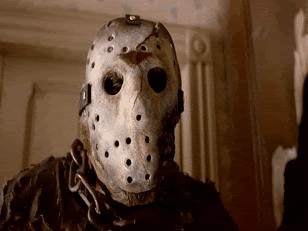 I told my young ones my plan. My son told me that he would follow me downstairs. I didn't like it. He insisted. What a kid!!! With me in the lead, we slowly made our way down the steps. I looked in the kitchen. Guys, I was right and for the first time didn't want to be. MY WINDOW HAD BEEN OPENED AND THE SCREEN WAS RESTING COMFORTABLY ON MY KITCHEN FLOOR. CHCHCHCH....HAAAAAAAA...TTTTTTT...(for those of you who are clueless this is Jason's Vorhees' theme sound right before he amputates someone). OK. I don't want to become unglued, but I can't lie. I'm scared yall. I whispered to my son to turn back around. I don't know. I think we both broke the world's record for the 200 meter running back up that landing. It was official. (Shaky sigh). There was a stranger in my house!!!


By this time, my daughter had already grabbed my cell. She knew what time it was. I was the one acting like Sally Sausagehead. Trembling, I dialed the emergency hot line. You know, 911. Finally, right? The dispatcher asked me a variety of questions. I was trying to whisper and keep my kids quiet cuz I didn't want to startle whoever had decided to take up residence downstairs. She kept telling me that the boys in blue should be there in a minute. Man, they need to hurry up. Wait a minute. What is that sound? My daughter and I looked at each other at the same time. Her eyes were as big as quarters. My peepers were as big as asteroids, if you can imagine that. This person, or persons WERE COMING UP OUR STAIRS!!!!!!!!!!!!! OMG!!!!!! OMG!!!!!! Have mercy Lawd!!!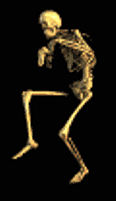 I'm almost in tears. I'm trying to whisper that the burglar is ascending to where we are. She says "I'm sorry ma'am, but can you speak a lil louder?"Of course. Not a prob. THERE COULD POSSIBLY BE A DERANGED LUNATIC IN OUR PRESENCE WHO WANTS TO USE OUR BODY PARTS TO FURTHER THE CAUSE OF SCIENCE!!! DID U HEAR THAT???!!! Creak. (I really need to put some WD-40 on those door hinges). The door is opening. We all have that frozen deer in headlights look. If I could just run over to the closet and grab my wrap around sandals with the 3 inch wooden heel, we might make it out of this, huh? The dispatcher is asking if I'm still there. I'm not sure for how much longer. This dude strolls in real smooth like we been homies for a minute. For a split second I thought he might have been an undercover officer. My daughter makes a plea to him for our lives. Now how could someone refuse that? Stanley Stalker is real cool though. He told her that he had no intentions on hurting anyone. He said that there was for a purpose for him being there. Really? Oh, I'm dying to hear this.
(Not literally, OK?)


He said that he was out jogging and these two guys were chasing him. He ran into our home cuz he needed some place to hide. WOMP. WOMP. What I did next remains a mystery to me even now. I asked him his name. He told me. I asked him where he lived.He even gave me the street name. What is this, an interview? I walked up on Mr. Stalker and his breath knocked me back 2 decades. Holy Joe. The vodka smell was overpowering.I suddenly saw a flashlight underneath the door. He tells us NOT to open the bedroom door cuz it could be the two make believe guys that were chasing him. This just keeps getting more and more bizarre. Are you thinking what I'm thinking? WHERE IN THE BLUE MOON ARE THE COPS???? My fearless daughter ran over to the door and opened it. Well, what do you know? The fuzz FINALLY decided to make an appearance.

Stanley didn't try to put up a fight. He told the police the same cock-n-bull story he had told us. They looked at him like he was wearing a tutu and Tims. Finally, he was removed from the premises. Needless to say, none of us got any sleep that night. To this day, it remains unclear as to his REAL reasons for being in my house. He didn't try to steal anything. He didn't try to add us to his shrunken head collection. His story had more holes than Swiss cheese. WHAT WAS HE REALLY DOING HERE?