Sigh. Mundane Monday's. It was just a blah, ho-hum kinda day. I decided that the perfect remedy for this snore-tatsic day was a lil' deep fried entertainment via internet style. I fired up the laptop and the star search was on!! While surfin' the gnarley waves on the world wide web, I caught a pounder that knocked my boogie board from underneath me and caused me to wipe out!! Take a gander at this precious gem to the far left: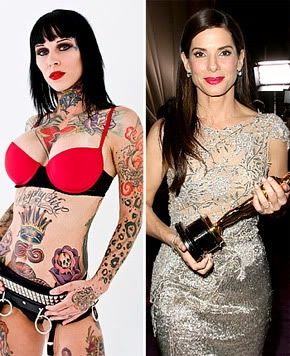 Thinkin' she might be a motorcycle mami for Harley Davidson or perhaps the newest starlet to head up the reality series LA Ink? Hmm. Not quite. For those who don't make it a point of keepin' up with Hollywood's hottest, let me give you an instantaneous intro. This is the chick( Michelle McGee) that was...shall we say.."choppin' it up" with Mizz Sandy Bullock's horny hubby, a Mr. Jesse James.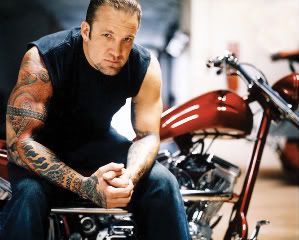 Mmhmm. Unfortunately, sticky situations like this one have become quite common and customary in La-La land. Yet, it's what this cheatin' chica said about relationships that really made me sit up and take notice:

"All men cheat.Women need to accept that."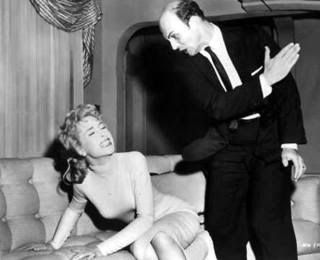 At first I'm thinkin' that Mizz Motor-Mouth McGee deserved a buttery-black-hand-side BITCH SLAP for makin' such a mindless and moronic statement. Yet, I decided to digress for a sec. Could Michelle's mantra indeed be THE transcendental truth that we as ladies need to accept regardin' relationships with the men in our lives? Have we as women failed to understand our men's needs by allowin' them to tap into the primal part of their personalities?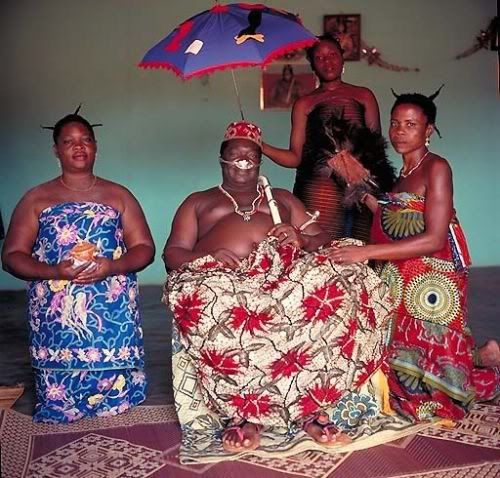 Since I consider myself to be somewhat of a thinker, I decided to investigate this matter a tad further. I mean statistically speakin', what are the numbers sayin' about our testerone -fueled tigers? In most studies the statistics were somewhat skewed. Yet the general average said that about 50-60% of married men step out on their better half while women come in at about roughly 45-55%. Shoot, I guess ladies are pimps too!!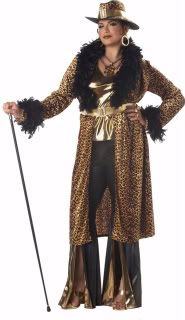 Question. Why cheat? If you're wifey or boo is no longer igniting that fire the way they used to or you want to be like Luda said and have ho*s in different area codes, why not just live the swingin' single life? You could do as many women or men as your bedsprings will hold and not really have to explain yourself to anyone. Why say that you will be committed to that one clueless chico or chica? Then, as soon as their back is turned, the chase is back on!!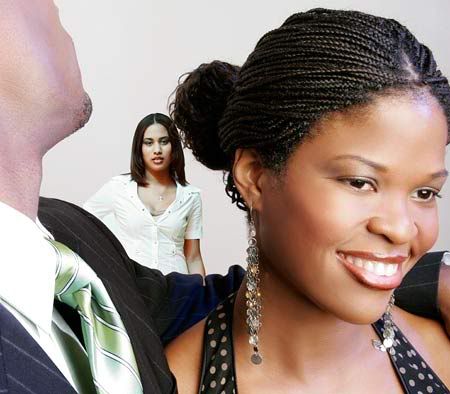 I don't know how anybody else feels about it, but I REFUSE to accept that statement as my way of thinkin' about men and their cheatin' hearts. It is my personal belief that despite these staggerin' statistics, that there ARE indeed some men who are able to keep it real AND at home. Unfortunately, the men who allow their snakes to be charmed by someone other than their woman, are the bad apples who can spoil the whole bunch.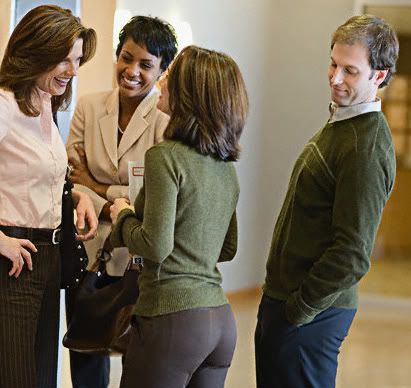 To all my double-crossin' don's and diva's I have a special dedication for you today. Check it out:

Men beware!! We women can usually tell when things ain't quite right: