I couldn't believe my eyes. I read the email. I reread it again. A gentleman that I went to college with had sent me an open invitation to join him on a website referred to as OBC. Do these three lil' letters ring any bells? Let me spell it out. Literally.
O-ONLINE
B-BOOTY
C-CALL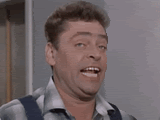 Can't say that I was exactly flattered to receive this type of correspondence. Of course this email was quickly sent to my heapin' trash pile, internet style. Eventually though,curiousity just about strangled this cat so I had no choice but to investigate this matter just a lil' further.
Once I got to the website, it asks a series of about 15 short and to the point questions. It asked for physical descriptions from my height right down to my eye color. Next,I uploaded my profile pic. Once I made verification through my email, I was all set for my new booty quest!! The site is definitely user friendly. That's a plus, right? I noticed on the home page that it is divided up into 3 unique sections.
The first category is:

This is where it says how many folks are feenin' for the booty. YOUR booty. You can also retrieve any messages someone may have left. Lastly, you can get a peep as to who's been checkin' you out with profile views. Sound interesting yet?
Okay. Next, there is the:

or what the website calls the "Random Booty" section. Are you in the mood for a lil' danger and intrigue? If so, here is the section where the computer picks someone for you based on your zip code. I guess you could say that its kinda like virtual Russian roulette. Feelin' that soft and sexy tingle yet?
Lastly,

You guessed it.The Quick Search section. This is where you plug your zip code into the computer. Next, you tell the computer how many miles you want it to search out. The range is anywhere from 5-1,000 miles out!! Damn. You could jump in your ride and really go the distance for some skin slappin, bed bangin' booty action.
I bet you're all ready, set and excited to roll, huh? Wellll..pump your brakes for a sec. As with most things in life, this site has stipulations. Bottom line: you got to pay to play. Here's how it works. There are 2 different membership levels:
Bronze-basic, bare bones. If you should happen to see someone who is lookin' kinda tasty, too bad. You can't send them a message unless this individual sends YOU one FIRST. The most that you could accomplish is to add them to your "booty" list. Consequently if you want to get noticed, then make sure your profile pic is lookin' right, know what I'm sayin?
Gold-"Membership has its' privileges". At this level is where you're gonna start diggin in your pockets or pocketbook. Payments can be made on a monthly, quarterly, or yearly basis. The trick is to pay for more time upfront so that you will receive a discount over the long haul. At this level, you can send messages, intiate IM'ing, and a host of other things.
Tiffany's Tidbits of Truth: By no means am I condoning OR condemning this website. You are capable and consenting adults. If you decide to give it a try, have fun but PLEASE BE CAREFUL!!