Her momma must be so proud. I mean, her baby gurl has made it BIG. She helped launch her own reality series on the idiot box. Currently dating one of the finest running backs in the history of the NFL. When you're standing in the checkout line at Walmart, her face is plastered on just about every entertainment mag there is out there. She's gets monetarily compensated to primp and pose in front of the camera lens with ultra tight clothing while the world gets a birds eye view of her overexposed assets. What a life!! And all she had to do was star in her own homemade skin flick while
"ain't that Brandy's brotha?"(Ray J)
tapped that tootsie roll from every angle and direction. She tearfully claimed that the steamy tape had been "leaked." But she managed to walk away from that lawsuit with a cool and icy $ 5 mill. Bet was she was crying a river all the way to the bank, huh
? Cha-ching
!!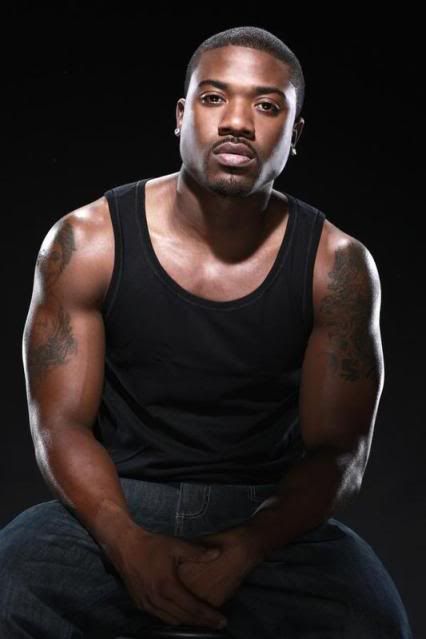 Ok. So how did Ray Ray benefit from all of this torrid hot sex and scandal? Hmm. Well, he did a couple of tv interviews where he admitted that Kim was indeed the one who had initial control of the do-it-yourself porno. Besides that, MTV also sponsored his lame, somebody -please-shoot-me reality soap opera.
Yawn.
Oh, but wait. He did get to take a few romps in the sheets with the
Queen of Crack
(Whitney Houston) herself. Boy, I tell you. What young man doesn't aspire to be a cougar's conquest for a couple of months, eh? What a world!!
Even though I'm not the acting prez of Kim K's fan club, I'm not a hater. I believe in giving props where it fits in. I think she's pretty and she also has a physique that's hard to ignore. She's got a hot fudge-perfectly proportioned and toned-Adonis who has publically claimed her as his boo boo. I don't know yall. Maybe I need to call my old bf Haneef and have him blow the dust off our sweaty sheet escapades that we caught on tape. Hey, you never know. Maybe one day ya'll might see my name up in lights!! Worth a shot, don't you think??