First, Chris "Bam Bam" Brown gets a legal swat on the hiney and told by the halls of justice not to misbehave again. Yeah ok. Now the word is that Rihanna might possibly be an undercover carpet muncher!! (Smirking).WHAT?? Mhmm..You read what I said. Apparently this Barbadian beauty has a new ballad entitled "Te Amo". Y'all know that means I love you in espanol, right? Peep some of the lyrics to get a better feel:
Then she says te amo then she put her hand around me waist
I told her no,
She cries Te amo i told her im not gonna run away but let me go
My soul is crying, without asking why
I said te amo, wouldnt somebody tell me what she said
Dont it mean I love you
Think it means I love you
Dont it mean I love you
Te amo, te amo, shes scared to breathe
I hold her hand, i got no choice uhh
Pull me out on the beach, danced in the water, i start to leave
Shes begging me and asking why its over
Alrighty. There's your free sample. Honestly. What do y'all think? Do these lyrics really signify that she's ready to connect with the likes of:
ROSIE
ELLEN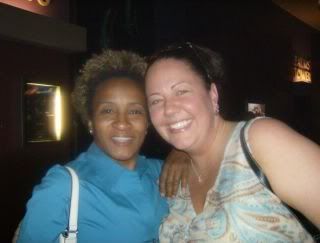 WANDA
Or MAYBE even...