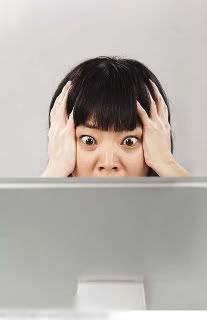 There I was.
Casually crusin' the internet interstate lookin' for tantalizing topics of discussion when I decided to make a pit stop here:
http://blackgirlsareeasy.blogspot.com/
Couldn't believe what I was readin'.
Was this guy for real?
He took the subject of "steppin' out on your mate" to a brand new level.
Givin' us gurls a blow-by-blow
(no pun intended)
blueprint of how we can indeed have our cake and eat it too.
Y'all gonna have to 'scuse me but it's 'bout to get REAL funky up in here.
Check this out.
Cheatin' is
WRONG.
PERIOD.•I don't care if you're a NFL OR NBA baller.



•
Doesn't matter if you can make an individual orgasmically combust from all the cash you may have in your bank accounts.



•
It's irrelevant if you've got game good enough to make him or her " leave the one their with to start a new relationship with you."



•
Don't care if you've got boobs big enough to end world hunger.


It just...AINT. RIGHT.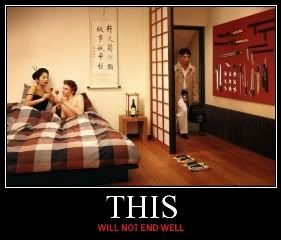 I'm about to take a hard left with this convo so hang on tight.
Any man who has big enough walnut sacs to call a woman out her name because she chooses to
"test drive" a different model car than the one she has sittin' at home, can politely kiss my San Andreas Fault line.
Now.
I ain't sayin' that ole' girl is livin' right.
But damn y'all.
What happened to equal opportunity?
Why she gotta be called skank?
Chickenhead?
Bitch?
How 'bout stankin' azz ho?
If a lady is all of these thangs, than what does that make a man who's gettin' down and dirty just like the sista' is?