Ah, love. Sweet, sweet naive amore. The next time I let my man pick a movie I need to be flogged with some cowhide and a couple of rusty nails. We had been planning to go to the movies all week. Well, when the weekend finally reared its head, I had a serious cinematic cravin' for a movin' picture masterpiece along with some serious popcorn chompin' and soda slurpin'. Keep in mind that Mon-Thurs. we had been discussing all the various possibilities of what we would be feastin' our eyes on in that dark theatre.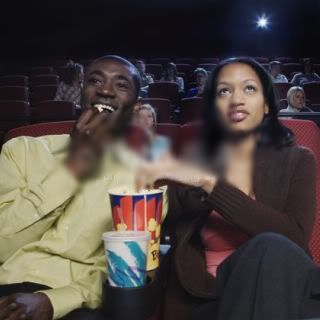 Based on the fact that I knew that he was a horror/thriller fan, I had a sneakin' suspicion that he was gonna wanna tangle with either
Saw VI
or
Paranormal Activity.
I think I could have handled a psychotic- mind twisted fiend(
Saw VI
) a lot easier than some type of supernatural entity that basically felt like he was payin' the rent and all the utilities so that he could have free reign to terrorize and torture
(Paranormal Activity).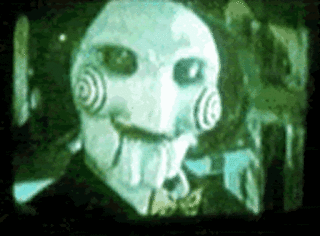 IN DIRE NEED OF A STRAIT JACKET AND ANTI PSYCHOTIC MEDS***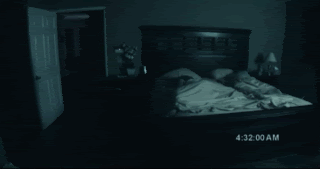 TIME FOR A PRIEST AND SOME HOLY WATER****
Of course he was in the mood for some dastardly demon dwellin' so we ended up makin' our pilgrimage to see
Paranormal Activity.
Now I have to say that I really wasn't up to seein' this freaky flick. It really didn't matter how many rave reviews it received. You see, I am an individual who believes that Satan and his minions are indeed very real. The idea of an evil presence lurkin' and loomin' in someone's humble abode just didn't sit well with me. Yet, I'm a soldier. I felt like if my better half wanted to check it out, then I would just swallow very hard for about the first 15 minutes before the movie started and I would be cool.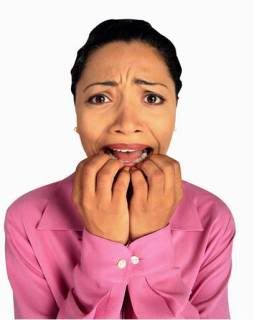 All I can say is...my suga' shack ended up bein' more scared than me!!! Life sho' is grand, isn't it?This was poetic justice in its highest form. Even though there were some scenes in the movie that made my heart do a pole vault into my throat, it really wasn't what I would consider to be scary. As a matter of fact, I really thought that it was seriously overrated. Hmmph. What was with all the hype?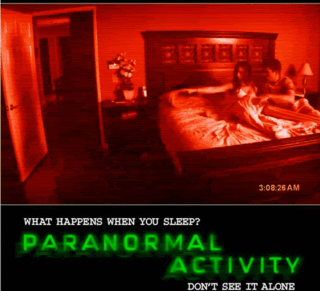 Ok..now the fact that this demonic presence's shadow could be seen on their bedroom door(as seen above) was really kind of a creep-a-zoid moment.