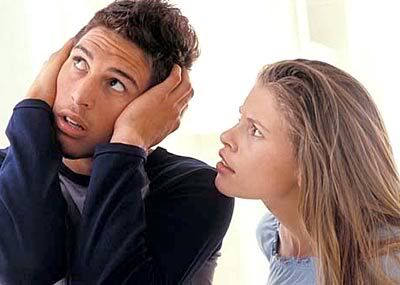 Ever feel like your mouth is movin' at about 150 mph while your brain is strugglin' to catch up?
I have to say that I don't ALWAYS feel like Mrs. Mary Motormouth. Yet when I'm in the presence of my mama, I have more slips of the lip than a crooked politician.
Sigh.
Is it really a mystery as to why she ALWAYS has a sideways opinion about my choice of men and how my children are wreaking havoc?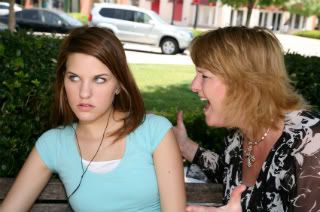 I wish I could blame this pathetic perdicament on some sad, unsuspecting sap. Wouldn't that make my life so much more bearable? But today, I'm puttin' on my big girl briefs and ownin' up to my own flaw. I TELL MY MOM WAY MORE THAN SHE NEEDS TO KNOW. Say, do they make Immodium AD for "diarrhea of the mouth?" If so, I need to go to Wally World and stock up!!

If my daughter and I get into a girl fight, I tell my mom. When my son decided to run around the house wearin' scarves on his head and randomly beltin' out show tunes, I told my momma.
(She then proceeded to break out the annointed oil and lay hands on him).
How about the time my super sexy fiance made me mad enough to want to finely grind up some glass shards and coat his freshly fried tilipia with it? You'll never guess who I told? Go on, guess!! Congratulations!! If you said "my mother," you win the grand prize of $3.oo and some coupons to Little Caesar's! (
Sorry, but this economic depression is affectin' my dividends).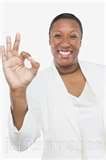 Ya know what's so weird? I get totally ticked off when she gives me her two cents concerning my own personal daytime drama! Why in the name of wigs and weaves would I be gettin' hot for? It's my own darn fault!! If I could learn how to lasso my own lips, then my mom wouldn't offer her advice that I usually don't want to follow anyway!!
Please allow my sad situation to be a word to the wise. If you don't want people givin' out free advice regardin' your cheatin' man or dead end job, then ya might want to keep those tasty lil' tidbits to yourself!!